More than 23,000 Business Owners across 8 countries are back to Sales after attending this webinar.
Are you are struggling with,
Payments have stopped & Orders are getting cancelled
How can I acquire New Clients during Corona?
How can I ensure Cash Flow & Sales starts?
How do I reduce Costs- Salaries, Rent, EMI's, etc.
Team does not take responsibility & perform you have to keep following up.
How do I get my team to work, effectively during Lockdown?
If you want Solutions, then Attend this Webinar,
Where Mr Rahul Jain will give you Amazing Strategies & Action Plan
6 Golden Sales Strategies
Get New Clients during Corona
Get orders from your existing clients
Such that Cash-Flow & Sales starts
New Cost Cutting Strategies
New Product Development Strategy
Online System for Work from home
Team starts working effectively.
Complete Action Plan to Restart work during Corona
Finally regain the sales you had before Lockdown
Most importantly What can you do NOW, so that
Clients are ready with orders & Cash Flow
Vendors are ready to supply,
Team is aligned, & starts working.
You are more Powerful, Stronger & Faster than your competitors.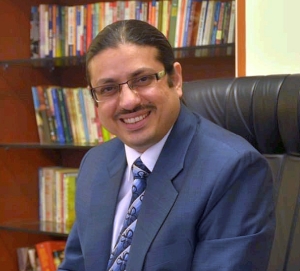 Rahul Jain
Co. Founder and CEO of Business Coaching India
Rahul is the Founder and CEO of Business Coaching India, and the Pioneer in getting Business Coaching to India. Over last 16 years he has coached more than 17000 Business Owners, across almost all verticals like Mfg., IT, Dist., Trading, Real Estate, Retail Hospitality, Import & Export, Event Management & other Service Providers.
Read more..