For the First Time Business Owners have a true Business Workshop, to solve their struggles,
Are you a Business Owner who is struggling with….
Payments have stopped & Orders are getting cancelled.
Can't generate enough Leads.
Sales team does not achieve targets.
Margins are shrinking, costs are going up.
Cash crunch & Debts are killing you.
Team does not take responsibility & perform.
The seniors are in control and blackmail you.
Your company has become a training center; people get trained and leave.
You are handling emergencies and firefighting all day.
The best years of your life are passing you by, no time for yourself or family.
There is no joy in doing business.
And even after all this the business is stagnating and the Profits are not there.
The solution: Sales Explosion Webinar by Rahul Jain
Move from Chaos to Control in Business & Get the Sales with Cash Flow back to normal.
Over 23,000 Business Owners have used these systems since Corona started.
Grow Your Sales
Discover hidden unlimited Sales waiting for you, which no one is aware of.
Create a regular supply of new leads.
The magic Sales tools to get the same Sales as you did before Covid.
Get 80% of you payments in on time.
Get your Cash flow back to normal.
The Magical Strategy to Double your Profits without depending on your sales team.
5 Secret Sales Strategies to Create Sales with Cash Flow.
Create Your 10 Year Business Plan.
Discover the 5 levels which will get you to create a Giant Enterprise, these are the same steps from which each Giant Business was created.
Chaos to Control in Business
All delegated tasks are completed, without follow up.
The 5 Step formula to get your team to follow all the Systems you Create,
A Magic tool, which will get your team to complete all repetitive tasks.
Never have to follow up with staff for their regular tasks.
Make them Accountable for their  work, Set up their KRA's (Key Result Areas).
Finally Get your Team to take responsibility & perform,
Understand the Science of why they do not perform
Get your Vendors to give you massive discounts.
Get a Complete Online system to Track the performance of each team member during WFH.
Make Implementation your greatest strength.
Bonus
Generate Retirement Passive Income, never depend on your Business Income again.
Corona - Live in Harmony with your Spouse,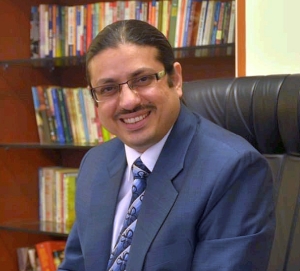 Rahul Jain
Co. Founder and CEO of Business Coaching India
Rahul is the Founder and CEO of Business Coaching India, and the Pioneer in getting Business Coaching to India. Over last 16 years he has coached more than 17000 Business Owners, across almost all verticals like Mfg., IT, Dist., Trading, Real Estate, Retail Hospitality, Import & Export, Event Management & other Service Providers.
Read more..