About Rahul Jain
Rahul Jain is the pioneer who got the concept of Business Coaching to India, 19 years ago and the Founder Director of Business Coaching India LLP.
A professional (Engg & M.B.A) with over 25 years' hands-on experience, with blue chip companies such as TATAMOTORS and then as a serial entrepreneur.
Over the last 19 years, he has coached more than 21,000 business owners, providing them the following 2 Results:
Run your Business Operations WORKING ONE DAY A WEEK &
DOUBLE YOUR PROFITS EVERY YEAR.
These businesses are operating across verticals like Manufacturing, IT, Distribution, Retail, Education, Architecture, Hospitality, Biotechnology, Travel, Import & Exports, Event Management and other Service Providers.
He has also been Coaching business owners and their families in the area of Manifestation & Law of Attraction. Read more..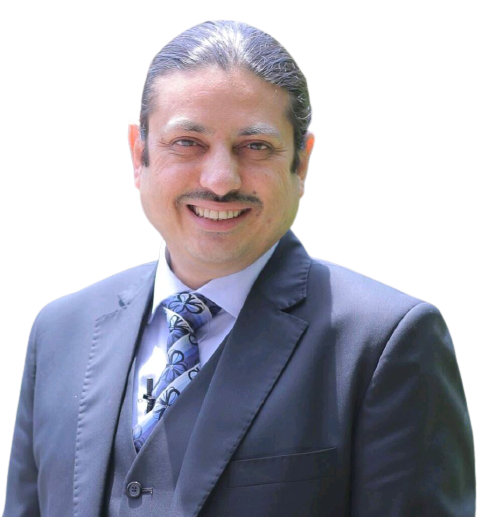 Upcoming Workshops
No upcoming workshop found.
Our Alumni Say
Created historical annual sales figures
Easily catered for 50% increase in demand in export market 
ZERO customer claims
Crossed monthly target by 4x and ongoing results 
Magical program a MUST DO

Little Nap Designs Pvt. Ltd.

Glided from losses to profit 
In a span of10 months, had done 2.65x of last year profits
NO SESSIONS MISSED, absolutely loved the program
Business is on Auto-Pilot
219% growth in profits
International partnership & geographical expansion
Moved from losses to profits after BMP

Kuvam Technologies Pvt Ltd

Profit grown by 300% 
Order booking have a100% increase
2.5 time reserves generated which earlier took 4 years
Strongly recommends this program(ASP)
growth in revenue 80.5%
Net Profit increased by 3x

I completed the Business Mastery Program in the year 2015. I wanted to retire operationally from business and now I only need to go to the office for 1.5 days weekly, rest of my time is invested on client meetings, sales pitches, attending conferences/ seminars. This course has helped me to streamline the processes  which helped us to get optimum productivity and thus we could even let go off senior staff, this saved us 8-10 lacs worth of salary. We also increased our on-time creative designs to 90% from 30%. Business is currently on 90% Autopilot and now I meet as many as 18-20 Client Meeting on a weekly basis which was only 3-5 earlier. My recoveries skyrocketed thus reducing my debtors by 30%-40%. Manifestation as a tool has helped me immensely in maintaining positivity even during rough times. Also, "The One Thing" book as suggested by Rahul Sir has been an eye opener for me. 

I have completed the Business Mastery Program in the year 2013. I am currently going to the office only for 2 days a week that too for weekly reviews only with my teams. I also started a new business in the manufacturing and exports domain in 2016 thanks to more time on hand. I could set up my new business based on the science applied in my existing business, although they belong to different verticals/domains. We could clearly define KRA's and KPI's for each employee and thus increase their productivity. Optimum productivity helped us to diminish the culture of having Senior Departmental Heads which in turn resulted in a 40% cutdown in Manpower Cost. Our inventory and operations cost is also slashed down. Let's not forget to mention that profits have increased by 60% - 70%, we have reduced our dispatch time to 48 hours from 5-6 days, lead time brought down to 15 days from 90 days and in a span of 1.5 years only we have increased our distributors count  to 15 from 3. Interestingly there was no slowdown in my business even when others were facing slowdown. Even after doing all this I can proudly say that, I take 4 vacations a year.

Aludecor Lamination Pvt Ltd

Fascinating Session 
Very Insightful, well designed & practical program for any business owner 
Moved completely to system driven operations
Continuously setting milestones for exponential growth

Everest Blower Systems Pvt LTD.

Sales growth by 50% 
Profits grow by 2.15x

Moved from 50 lac loss to 85lac profit on same turnover while doing the BMP( 9 Month Program)

I have completed the Business Mastery Program in the year 2016. Now I need to go to the office only once a week.  Today I have defined MIS for each and every employee and this helps to track down gaps between planned and achieved. Due to the shift in systems and its applicability our ranking in DelhiNCR directly shot to No.1 from being on No.7. Retailers always face a high attrition rate but after understanding the science of doing business I controlled my high attrition rate. Earlier on an average I had to recruit every 3-4 months but now 90% of my staff is more than a year old in my organisation. My service workshops also became a major revenue generation point and from 1000-1200 footfalls to 2500 footfalls. I also doubled my growth in sales, earlier my bookings were 200-250 bookings per month and after 6 months of completion we are booking 500 units per month. Our on time delivery is 90%, earlier it used 40-50 %. My customer complaints have also decreased drastically, to be precise maybe one complaint in 2-3 months. We have taken some major measures towards customer satisfaction and it has helped us to increase our revenue by 5 lakhs.

I have completed the Business Mastery Program in the year 2015. Post the workshop I started working only one day a week in the office. I personally streamlined all the processes and created a system and while doing so I was constantly interacting with my clients and identified their pain points. I was creating value addition to what my clients wanted. Earlier my QC staff travelling cost to client premises was 17 lacs yearly and we could slash it down to 1.38 lacs yearly. We also identified and realigned certain designation, this helped to rehire staff at much lower salary thus slashing our Manpower Cost. Our turnover increased to 110 crores from 40 crores in a span of 2.5 years and as spiral effect turnover of the second plant/setup increased to 45 crores from 18 crores. We also increased our On time Delivery to 82% from 38%,on time payment receipt spiked to 77% from 33% and not to forget that our quality based rejection dropped to 0.7% from 2.5%

I have completed the Business Mastery Program in the year 2016. I am into the retail business and my involvement in the business operation was all seven days of the week. Nevertheless, once I understood the science of doing business and systems were implemented in my operations it was a cakewalk. I only need to go to the office once a day weekly. I only had a showroom of 400 sq ft and now I have opened a new showroom with a retail space of 4000 sq ft. My dependency on my star performer was very high, I was almost in a position where they could very easily blackmail. My biggest relief is this situation took a 360-degree turn, now I was in control and believe it is a good place to be when you know what is happening where in you organisation. Now I have a smoother life where I can give time to my family and work on the growth of my company. One needs to understand the science of doing business and you can excel limitless. 

I completed the Business Mastery Program in the year 2016 and now my working hours have reduced one day per week in office, sometimes only a few hours in that day. As a business owner we aim towards gaining control of the business and I can say that I have gained 100% control over the business. I can access all data on a real time basis, everything in the business is system controlled. I have 5 plants placed pan India and I remotely handle them sitting in one location i.e Delhi. Our production increased more than 100% without capex. In terms of Business Expansion we opened two new plants, one of them being one of the largest plants in Asia. We also introduced new products in the existing  product line.

Sales growth by 3x in comparison to 1st quarter and last quarter of 2022
Strongly recommends the 6 Months Advance Sales Program

I have completed the Business Mastery Program in the year 2014 and that was a turning point of my life which entirely changed my life. I now go to the office only twice a week, my business is on Auto Pilot mode. People say that CAs don't get files and when they ask me where do you get the clients from? I said around 100 clients get added to my profile every month. They do ask me what I did exactly. I said that whatever I was taught in BCI, I followed it as a sincere student. When I say that my business is on 100% Autopilot,What is my job role then? It was just to upgrade myself and I am supposed to give such kind of value to the client which would not be given by anyone in the whole country. Earlier I used to think that only Lajpat Nagar is my client base but then my mindset changed, my clients are based  all over India and after that it has become all over the world now. I had clients with 10-12 crore of turnover and now we handle clients whose turnover ranges from 500-1000 crore. Earlier we had to chase clients for recovery of consultation charges but now we only work on Advance Payments. I am doubling my profits every month. I have understood that People are ready to pay what you ask but give them honest solutions and that's what we are doing.

40% reduction in inventory
28% savings due to collection engine
33% better customer service 
Team takes accountability and no blame game
Breakdown are negligible and TAT has gone down by more than 70%

I have completed the Business Mastery Program in the year 2015. Before I joined the program my life was hectic and chaotic, I used to work 7days of the week from 9 am to 8pm. I am relieved and happy that the scenario has changed unbelievably and now I need to only work one day a week. As systems were put in place optimum productivity could be achieved and which helped me to bring down my Manpower cost by 35 to 40 lakhs per month. My material wastage was brought down to 2-2.5% from 12-14% which helped in 10% reduction in material cost. Reduction in the material cost was around 30-40 lakhs per month, thus in total I was saving around 70-80 lakhs per month. Amazingly with the same turnover itself I was able to Double my Profits. I was able to get rid of the constant pressure of losing manpower, dependency on employees was completely diminished. We were achieving 80% on time delivery and my operation is on 80% autopilot mode. I also realised that in retail quantity/variety  of merchandise available in POS is not important, having the correct merchandise is important. I could reduce my inventory by 30-35% but with the same sale, this saved me from having large quantities during EOSS. I joined this course to implement the system in my manufacturing part but once you understand the science of doing business it can be implemented in any vertical/domain. I applied the same science and implemented systems in my retail segment too.

Took me 5 years to reach 88 lakh from 12 lakh 
In next 3 years I will be at 10 CR
Already done expansion twice, may need more 

I have completed the Business Mastery Program in the year 2015. I am very proud to say that now I know the art of doing business effectively. I need to go to the office only once a week, Turnover has doubled and profits have increased three times. Turnover did not make much difference, we had turnover but profits increased in this turnover and that is the biggest thing. Earlier we could do only 4-5 projects and the scenario has completely changed now. We were restraining ourselves to only Delhi projects because we never had the bandwidth but now most of our work is from outside Delhi. We are so detail oriented that now we have 670 processes and 2000 checklists and 75% of them are in Hindi. One needs to adapt accordingly and I have learnt that here.

I have completed the Business Mastery Program in the year 2015. Most amazing thing which happened on completion of my program is that the company I was planning to dissolve now has a turnover of 130 crores which earlier was only 33 crores. However I only need to go to the office only once a week. We have 220 distributors and 2500 retailers pan India. We boast of 100% on time delivery and there is no space for stock loss. Earlier inventory management was a struggle, Now with the Principles of Dr Eli Goldratt taught by Rahul Sir we are able to do 130 cr with fast turn around of inventory keeping the stock turnover ratio at 1.2 month which was earlier more than 2 months. We have started lead generation camapigns on facebook which has helped us to increase our network Pan India. While doing all this my personal space is an amazing place to be and I take vacations every month.

I have completed the Business Mastery Program in the year 2015. I really want to thank Rahul sir for changing my life altogether. Before we could only handle 4 projects at a time and now can handle 20 projects in one go with less time, less cost and fewer overheads. Quality of service has improved immensely and now I can say that we are creating an experience for our customers. My employees have started taking ownership of their work, earlier it is used to blame game business. We could improve our manpower cost distribution, overhead cost could be slashed down by 40-42%.Senior positions were also diminished from the company. I used to be scared of people leaving the company, on time collection and inventory management was a pain area. So, to streamline the flow of work in the organization we made more than 300 flowcharts and 300 FMSs and everything fell into place like a missing piece of the puzzle. Currently I need to go to the office once every week and I have reduced my site visits to once a month from a staggering 12 days a month frequency. Our vendors have gained confidence in us, we can now clear their bills within 3 days and earlier it used to take upto 3-4 months to clear or pass their bills. I am saving a lot of time, my family has become much smoother, vacations have become much smoother, my relationships with different people have become much smoother, I used to love reading which I could never do but now I am an avid reader. I could do three other courses and that was a lot of learning which only could happen because of you, thank you so much sir, life has simply become awesome.

I have completed the Business Mastery Program in the year 2013. I only need to go to the office twice a week. My business is currently on autopilot and I started a new vertical of my business. Defined systems increased the productivity of the employees, now we have 56 people effectively working in the organisation compared to our previous number of 120 employees, however we are doing four times the revenue that we were doing earlier. We had major inventory siphoning issues but post implementation of the processes inventory cost was slashed down by 20% , while we could bring down our costs our project handling capacity increased from 18-20 projects to 50 projects. I am confident that now that I can eight times more than my current volume with the same setup and same people, the only thing important is that you understand the science of doing business.

I have completed the Business Mastery Program in the year 2015. Before Rahul Jain, six days were enough to complete my work but now I need to go to the office only once a week. We have increased our production by 30% without increasing any capital investment. Our sales have also gone up by 30%, now we organize regular sales reviews for more than 400 Sales Executives stationed at various cities in India. Our complaint level has come down to less than 0.01% and we have 95% on time delivery. Manpower cost was also slashed down as we could effectively manage our workforce and Senior Positions could be diminished. We had increased around 2000 dealers in a month in Microtech with the same production, same machines and same workforce. We did not improvise the work force but the capital investment of the machine was around 1-3% of the total project cost and we had made few changes in it and realigning of the plant layout was done. If someone sees the picture of my earlier and if he sees it now, he would be able to make out the change and the lookout which means the flow of the material, I did not do any kind of painting but the lookout, it's wonderful now.