For the First Time Business Owners have a true Double Your Profits Workshop, which answers their questions, solving the challenges they face in Business.
Are you a Business Owner who is struggling with...
Payments have stopped & Orders are getting cancelled.
How can I acquire New Clients & ensure Cash Flow starts during Slowdown.
Can't generate enough Leads.
Cash crunch & Debts are killing you.
Sales team does not achieve targets.
Margins are shrinking, costs are going up.
You keep fighting Discounts and Credits.
Team does not take responsibility & perform you have to keep following up.
The seniors are in control and blackmail you.
Your company has become a training center; people get trained and leave.
You are handling emergencies and firefighting all day.
The best years of your life are passing you by, no time for yourself or family.
There is no joy in doing business.
And even after all this the business is stagnating and the Profits are not there.
The solution: Double your Profits Webinar (One Day Webinar) by Rahul Jain
 
Start putting your business on Auto-Pilot (Work One Day a week) & double your Profits. Over 17,000 Business Owners have used these systems for the last 16 Years to Double their Profits & put their business on Autopilot. 
 
Double Your Profits!!!
Create a regular supply of new leads.
Science of Making sure your team follows up all the leads.
9 amazing Strategies to Double Your Profits, which you can implement immediately.
How to get 80% of you payments in on time.
Discover hidden unlimited Sales waiting for you, which no one is aware of.
Double your Profits by selling your most Profitable Products to your most Profitable Clients.
Create Your 10 Year Business Plan.
The Magical Strategy to Double your Profits without a sales team.
The 5 Critical Parameters, which will Double your Profits every year.
Create a Sales Engine, which will maintain this growth.
3 steps Retirement Passive Income Strategy, making you independent of your Business Income.
Run Your Business Operations working 1 day a week!!!
Get your team to deliver results, without having to chase them.
Set up systems, so that your business works with or without you.
Learn why senior staff blackmails you? And stop it permanently.
All employees become replaceable, i.e. work doesn't suffer if somebody leaves.
How to stop all the coordination you have to do all day long.
Get your team to take responsibility and start performing.
Total Peace of Mind. Time with your Family, Friends.
Ensure that all the systems are followed. (Biggest challenge in business are that employees don't follow systems)
A complete online system to Track the performance of each team member during Covid (WFH)
No more Emergencies & Fire-Fighting, you deliver QUALITY, ON TIME.
Finally setting up a world class systems run Professional Business.
While you have total control of every area of your Business.
Eventually RUN YOUR BUSINESS OPERATIONS WORKING ONE DAY A WEEK.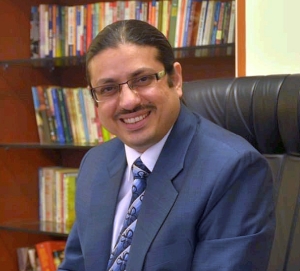 Rahul Jain
Co. Founder and CEO of Business Coaching India
Rahul is the Founder and CEO of Business Coaching India, and the Pioneer in getting Business Coaching to India. Over last 16 years he has coached more than 17000 Business Owners, across almost all verticals like Mfg., IT, Dist., Trading, Real Estate, Retail Hospitality, Import & Export, Event Management & other Service Providers.
Read more..