Are you struggling with…
Sales team does not achieve targets.
Business not growing
You keep fighting Discounts and Credits.
Payments don't come in on time.
Cash flow is a big challenge & Debts are killing you.
You are not able to Recruit good people
Team does not take responsibility & perform you have to keep following up.
Your company has become a training center; people get trained and leave.
You are handling emergencies and fire fighting all day.
No time for yourself or family, The best years of your life are passing you by
Even after working 24*7, business is stagnating and the Profits are no longer there
The solution: Attend Business Mastery Intensive ( 4 Day Workshop) & Learn How to
Run your Business Working 1 Day a week (Auto-Pilot)
Create the Auto-Pilot System for each Department
Get the Team to do all the work, Without Follow-Up
Become a Debt free company
Create Cash reserve for 3-6 months
3 step Passive Income Strategy
Hire the Right Staff
Make staff Replaceable, no problem if anybody leaves.
Stop Staff Blackmail, Blame game & Politics.
Team takes Responsibility & starts Performing
Start Delivering on Time to clients
Create MIS Number System to monitor the perform of all the employees
Create an Accountability System for all your employees
Work 1 day a week
Finally Stress free life, with abundance of time
Double Your Profits
Build the 3 fundamentals of winning Marketing Strategy.
Your prospects are looking for you all the time – Create a system to reach out to them.
4 Special strategies to get a Regular supply of Leads
Create a Winning Pitch, which converts these leads into meetings.
3 step to get your Sales Team to achieve their targets
How to Deal with Discounting & Credits
Create a 10 year Business Plan
5 Unknown Magical Tools, which will Double your Profits every year
Create a Sales Engine to Sustain the Growth
Double your Profits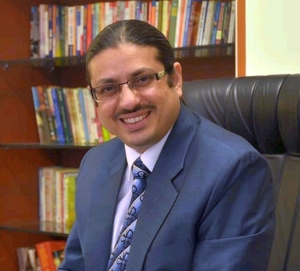 Rahul Jain
Co. Founder and CEO of Business Coaching India
Rahul is the Founder and CEO of Business Coaching India, and the Pioneer in getting Business Coaching to India. Over last 16 years he has coached more than 17000 Business Owners, across almost all verticals like Mfg., IT, Dist., Trading, Real Estate, Retail Hospitality, Import & Export, Event Management & other Service Providers.
Read more..
Upcoming Workshops
No upcoming workshop found.